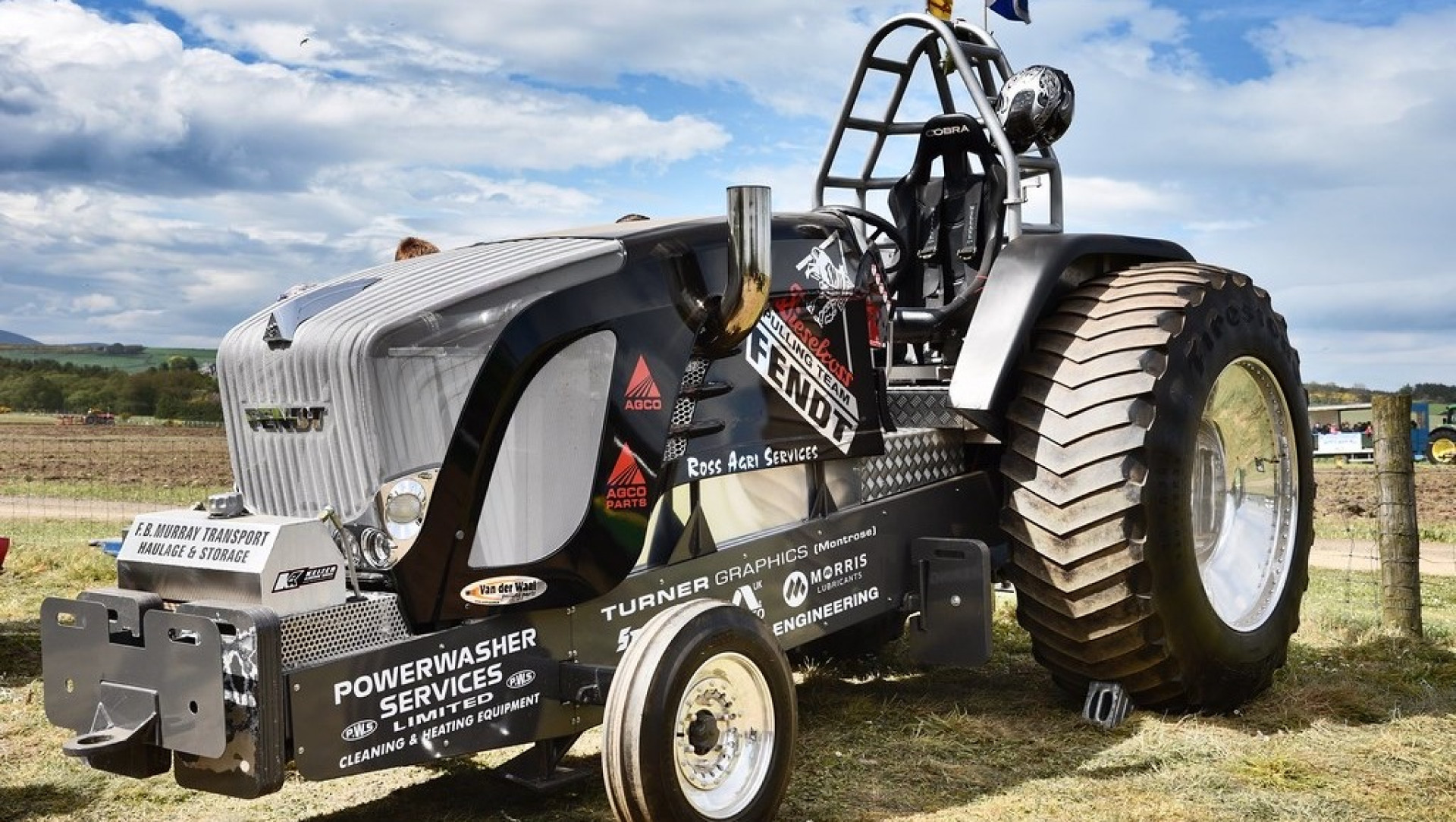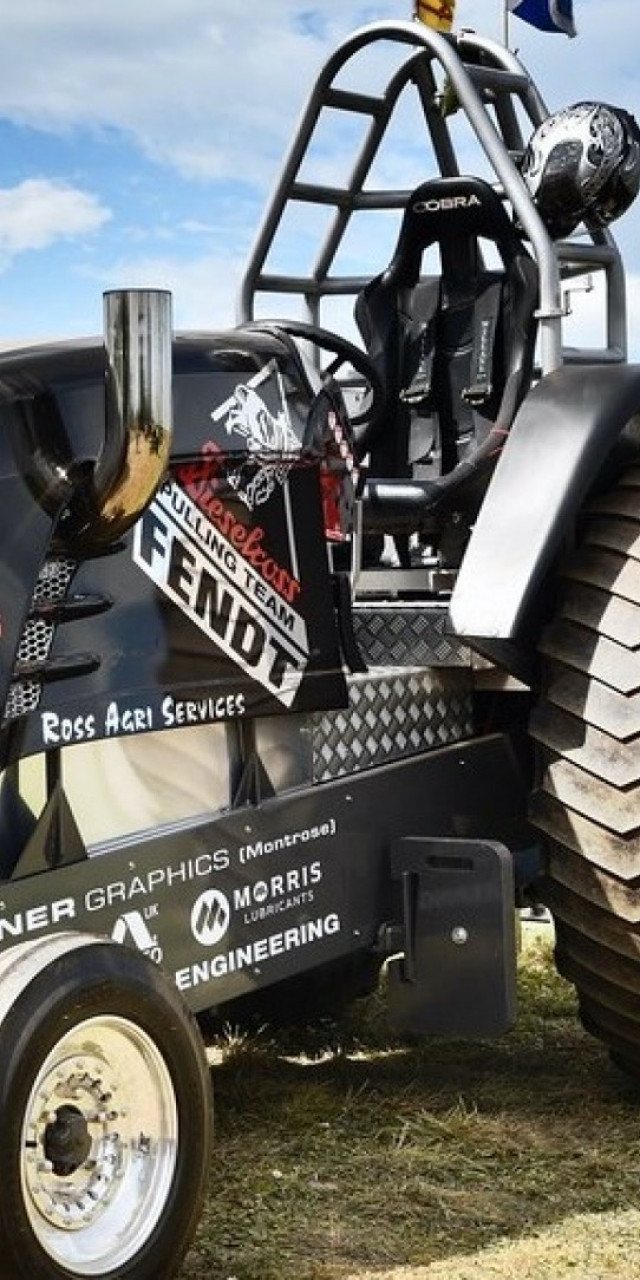 The Worlds Most Powerful Motorsport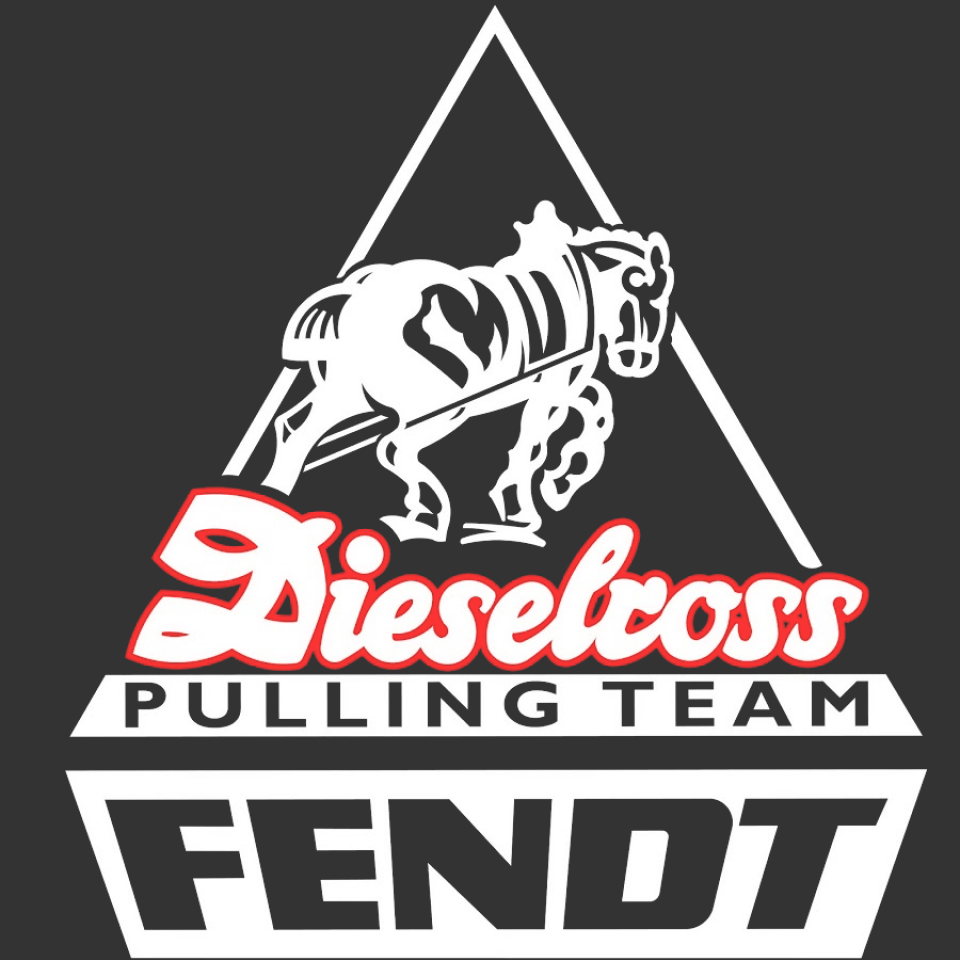 Fendt 612 LSA
Year: 1988
Serial No: 383/21/2207
Hours: 14,600
The tractor was originally owned by a farmer called Stephen A. Asquith, Manor Farm, Condicote, Chelienham.
RAS bought the tractor on 02/12/91 from a farm sale along with a 312LSA which we still own and use daily, the tractor since then has worked daily on our contracting division until 2008 where it was brought in for a engine rebuild.
In March 2009 it was decided to make this tractor into a pulling tractor to compete in Scotland in the Super Farm class.
The tractor was stripped back to a very basic unit over a weekend and from that time RAS have manufactured & built the tractor to what you see today.
The original 612LSA was producing 125hp, but today with a much larger injection pump, larger injection nozzles and a larger turbo it is producing nearly 800hp!!!
The tractor today still runs the original engine, gearbox and back end that it was supplied with back in 1988. The biggest modification has been done to the clutch to handle the extra horsepower, this clutch was designed & manufactured in our own machine shop at St. Cyrus.
Upcoming Events
There are currently no upcoming events.
Diesel Ross Sponsors